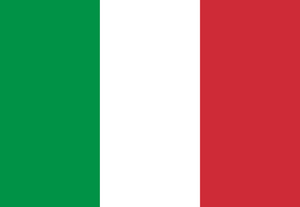 Italy - monthly
Regular price €15,00 Sale
The Italian package offers unique insights as to the positioning of larger institutions in individual equities listed in Italy.

If you are an investor considering to purchase or sell an equity, then this package will enable you to view substantial positions incurred by larger institutions, including but not limited to investment banks, hedgefunds and any other judicial body that shorts 0.5% or more of the total outstanding stock a company has.

By looking at the overall sentiment and positioning of other market participants you will have a topdown view and see your own analysis from a different perspective, rendering you unique insights for future execution.
You will receive daily updates in the form of an excel spreadsheet sent to your registered email adress at 1600 CET, Monday - Friday (excluding holidays*), which contains the positioning of all institutions. 
An example of the document can be found at the link below.
https://goo.gl/gSjxQ4
Furthermore, each Sunday at 1600 CET, you will also receive an analysis of upcoming macroeconomic events, including financial calendar data that is schedeuled to be released within the E.U - zone that is forward looking.

Common themes that are analyzed are interest rates, inflation data, bond yields, GDP, personal spending, foreign-exchange rates and more.
You can view an example of how such an analysis looks at the link below.
https://goo.gl/dSqAnP